Hvordan:
Enkeltpersoner eller små grupper finner informasjon om et tema, forbereder seg og fremfører en kort informativ økt i en plenumsøkt.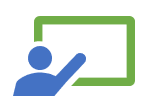 Merk:
Gjør presentasjonsøkten mer studentsentrert (#student-centred) ved å legge til forskjellige refleksjons- og tilbakemeldingsoppgaver etter hver presentasjon. Sørg for at tilbakemeldingsoppgavene har en kontruktiv tilnærming for å oppnå et positivt læringsmiljø for alle studenter.
---
How:
Individuals or small groups find information on a topic, then prepare and deliver a short informative session in a plenary session.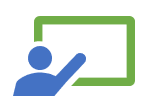 Note:
Make the presentation session more #student-centred by adding different reflection- or feedback-tasks after each presentation. Make sure student feedback-activities have a constructive approach, to achieve a positive learning environment for all students.