#plenary #plenum #community #fellesskap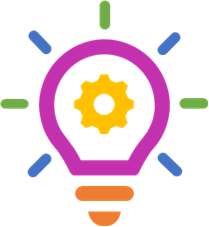 Hvordan:
Velg et spørsmål som har en rekke svar, og spør deretter studentene hvor de står - bokstavelig talt. Be dem komme foran i klasserommet og organisere seg i en linje, basert på hvor på spekteret av svar de befinner seg. I et blandet klasserom eller et fysisk distansert klasserom, få dem til å plassere seg på en tenkt tallinje i stedet.
Denne aktiviteten vil være mest effektiv i klasser opp til 30-40 studenter.
---
How:
Choose a question that has a range of responses, and then ask students where they stand – literally. Have them come to the front of the classroom and organize themselves in a line, based on where on the spectrum of answers they find themselves. In a blended classroom or a physically distanced one, get them to place themselves on a virtual number line instead.
This activity will be most effective in classes up to 30-40 students.