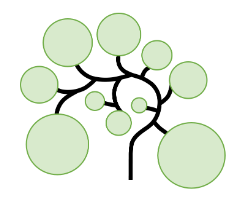 Hvordan:
Gruppen foreslår og organiserer ideer og informasjon fra et emne, og presenterer dem visuelt, ofte i klynger.
Denne aktiviteten utføres bedre med en visning av resultatene på slutten.
→ Dette kan også være en #individuell læringsaktivitet
---
How:
The group suggests and organizes ideas and information from a topic, presenting them visually, often in clusters.
This activity is better carried out with a display of the results at the end.
→ This can also be an #individual learning activity