Hvorfor:
Fordeler inkluderer motivasjon til å løse et problem eller å løse en konflikt for karakteren, og gir et nytt perspektiv der studentene kan utforske eller forstå et problem, samt utvikling av ferdigheter, som skriving, ledelse, koordinering, samarbeid og forskning.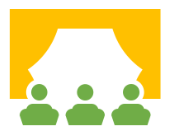 Hvordan:
Medlemmer av klassen tar karakteren eller perspektivet til historiske personer, forfattere eller andre karakterer og må samhandle fra deres perspektiv.
Del opp rollespillet i spesifikke oppgaver for å holde studentene organiserte og for å strukturere dem slik at innholdet du ønsker å dekke blir adressert.
Forberedelsesarbeid kan tildeles utenfor timen, så det er viktig å tydelig kommunisere forventningene dine.
---
Why:
Advantages include motivation to solve a problem or to resolve a conflict for the character, providing a new perspective through which students can explore or understand an issue and the development of skills, such as writing, leadership, coordination, collaboration and research.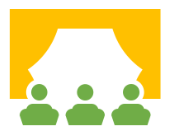 How:
Members of the class take the part or perspective of historical figures, authors, or other characters and must interact from their perspective.
Breakdown the role play into specific tasks to keep students organized and to structure them so that the content you want to cover is addressed.
Preparation work can be assigned for outside of class, so clearly communicating your expectations is essential.