Why:
Increase students learning outcomes by having students swap drafts of their essays, proposals, or lab reports, and then come up with comments and questions for each other. Make sure to be clear about what the goals are (using rubrics helps). For example, students could identify compelling arguments, unanswered questions, and holes in logic.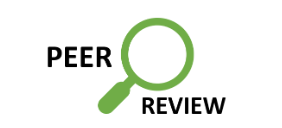 In this activity, it is important to structure how the students are to respond. Be sure to give them guiding questions, key elements to look for in the essay based on the assignment rubric, or a form to fill in about the other student's paper.
Teach students how to give constructive, supportive feedback before this activity.
This activity can also help in classes where providing all students with some type of feedback on papers may not be possible due to the number of students in the class.
This activity can also become part of the grade or assignment. When submitting the final version of their paper, have each student, in addition to their final draft, also submit the feedback they gave/received as well as reflections on the revisions they made in light of their peer's comments.
How:
In this activity, students provide their peers with feedback on their papers or lab reports.
Have each student bring to class a printed or electronic draft of their assignment.
Have students swap papers with one to two other students (depending on time available).
Each student then reads another student's paper and provides them with some form of written feedback on their current drafts.
After preparing written comments, students then chat briefly (~5 minutes) with their partner(s) about their paper in order to provide verbal feedback as well.